New Build Home Package
---
Due to the high demand for our services, your appointment for your order may not take place during the week of your order – your color kit will be ready the next business day after your appointment. * Go to FAQ page to see appointment wait time.
The base price of this package is listed above in USD currency.
Without selecting any add-ons you will get the best 3-4 main interior wall colors and the best 2 trim colors.
You can customize your options if you want different rooms or areas of your home a different interior paint color with the add-on's down below.
Each add-on you select will give you the best 3-4 paint colors that will pair best with all recommended paint colors including fixed elements.
The add-on price will calculate the total price of the add-on's you selected. The cart will show you base package price and add-on total together.
The moment you purchase your order you will receive a separate email with the link to the questionnaire. Please check your junk or email folders if you don't see it.
Customizations Total:0 $0.00
Customer Reviews
Write a Review
Ask a Question
08/01/2023
Stephanie C.

United States
We love our new paint colors!
We presented quite a challenge to Jacob. We were moving into a new build and had very few "fixed elements" as we plan to buy furniture in the future. Jacob gave us multiple colors to choose from in a very comprehensive color package. We not only love the colors he chose but we get many compliments from visitors. We couldn't be happier with the results.
07/19/2023
Elizabeth N.

United States
Couldn't Be Happier
Jacob is personable and professional. He communicates by Zoom, so brush up on your Zoom skills. I asked for a simple color palette that would not compete with our woodsy lake views. Jacob emailed a booklet with six options. We ended up using three of the options: one for walks, one for ceiling and bathrooms and one for kitchen cabinets. Months later I asked Jacob for help with specific bedroom colors, got great advice from him. When the paint contractor came on board the word was "every time we have to clean out our sprayers, is a big cost to you". I was prepared to simplify the palette by relying on the original samples Jacob had sent at the beginning. We think the colors are so warm and elegant. The pictures were shot with natural light. You will see how our wall color reflects differently in each room. Of course it also changes during the day. I love it. Contact Jacob first. You will save hundreds on paint samples.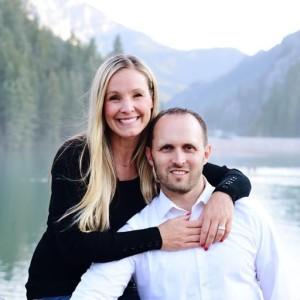 LM
07/18/2023
Lisa M.

United States
You will be impressed. Trust me.
We drove around and even knocked on doors to find out the colors on neighbors homes. We scoured the internet looking at colors. We bought samples. We painted samples. We wanted a light colored home but there are so many white colors out there-we we're losing sleep over this!! We just could not decide our colors! When we hired Jacob we told him everything we were looking for (and not looking for) and he sure delivered!! Our painting company actually made our home their model for our color choices/combination and they said they will be using it more because it came out so beautiful! Don't even second guess this choice-hire Jacob and you will not be disappointed!!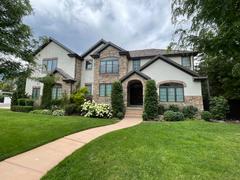 07/12/2023
LaVee K.

United States
Best ever!
No second guessing with Jacob. As he says, "trust the process" u truly will NOT be disappointed. This is my second time contacting Jacob for his paint/home decor knowledge. He definitely has a gift. Always love his choices! 100% would use again. Thank you?
06/19/2023
Ryan B.

United States
New Build Color Choice
Jacob was fantastic to work with! I would highly recommend Jacob's service especially for a new build...get started on the process early and let Jacob guide you in the right direction. He picked the perfect color for my space, thanks again for your help!