Customer Reviews
Write a Review
Ask a Question
01/12/2022
Bill M.

United States
Nailed it!!
I contacted Jacob after watching some of his videos on YouTube. My dads house needed a little sprucing up and had a variety of base and trim colors. Jacob chose a fantastic color palette that really brightens everything. I've received a lot of compliments on the new look. His services are well worth it!
10/27/2021
Claire C.

United States
Highly recommend!
We really enjoyed working with Jacob! I was completely overwhelmed while trying to decide on the colors for our exterior house paint. After a 20 min chat with Jacob, we received an email the next day with four different options for our house. I was confident in his choices, that I didn't even get samples. I just went with his first pick, and our house looks great. Take the guess work and stress out of this process, and go with Jacob!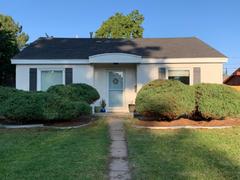 09/28/2021
Deveonne C.

United States
Regal Reality
Absolutely great! I was so preplexed....didn't want to make a mistake. Jacob's thorough presentations of palette options was just beyond my expectations. Definitely recommend his services!
09/18/2021
Ruth K.

Canada
So Much Fun!
It was a pleasure to deal with Jacob. In a very short time he grasped what I wanted, explained his choices, gave me options and his enthusiasm was obvious. What had become a stress inducing conundrum was solved affordably and in the blink of an eye. As our renovations proceed I'll definitely be speaking with him again!
08/31/2021
Nancy F.

United States
Exterior colors
Jacob was helpful and gave me good ideas for painting our home.