Exterior Main Body Package
---
Due to the high demand for our services, your appointment for your order may not take place during the week of your order – your color kit will be ready the next business day after your appointment. Go to FAQ page to see appointment wait time.
The base price of this package is listed above in USD currency.
Without selecting any add-ons you will get the best 3-4 main body exterior colors for your home that will coordinate with the other exterior colors and fixed elements on your home.
You can customize your options if you want to further customize your package with the add-on's down below.
Each add-on you select will give you the best 3-4 paint colors that will pair best with all recommended paint colors including fixed elements.
The add-on price will calculate the total price of the add-on's you selected. The cart will show you base package price and add-on total together.
The moment you purchase your order you will receive a separate email with the link to the questionnaire. Please check your junk or email folders if you don't see it.
Customer Reviews
Write a Review
Ask a Question
Exterior Color Consultation
Working with Jacob gave me the confidence I needed to move forward with choosing an updated exterior color scheme for our home of many years. This was our first time to change colors so I was strugging with envisioning a new look. It sounds simple until it comes time to make that final decision. In going through this process with Jacob, I learned about all the elements to be considered when deciding on exterior colors. His expertise and confidence gave me the push I needed to move foreward and I could not be happier with the outcome!
08/18/2022
Alex C.

United States
Excellent house paint colors recommendation
Jacob was just the person I needed to speak with to make the final decisions on the paint colors for our home. He has an excellent personal service and the abilities to assist those of us who are stymied by all the color options out there. We are fully satisfied with his recommendations and assistance for our home's exterior painting project.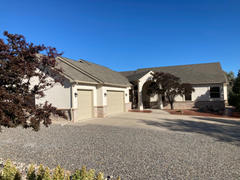 08/17/2022
Amanda K.

United States
Exterior home color
He is amazing and knows his stuff! Book him you won't regret it
08/01/2022
Cherilyn B.

United States
07/05/2022
Jill S.

United States
Do Not Hesitate to Hire Jacob!
After spending months and $$ purchasing peel-and-stick samples, we found Jacob's YouTube channel and website. We hired him to give us suggestions for our home's exterior walls and trim. Jacob listened to our general preferences and suggested several combinations, all of which would have worked well for our home. After narrowing our choices to two colors, we asked Jacob for an additional recommendation for darkening the trim; he responded quickly, with the perfect solution. His suggestions brought our 1990s home into the 21st century, and we love the transformation. Our painting crew really liked the color combination. Our only regret is not hiring Jacob sooner. What a great experience!