Exterior Main Body Package
---
Due to the high demand for our services, your appointment for your order may not take place during the week of your order – your color kit will be ready the next business day after your appointment. Go to FAQ page to see appointment wait time.
The base price of this package is listed above in USD currency.
Without selecting any add-ons you will get the best 3-4 main body exterior colors for your home that will coordinate with the other exterior colors and fixed elements on your home.
You can customize your options if you want to further customize your package with the add-on's down below.
Each add-on you select will give you the best 3-4 paint colors that will pair best with all recommended paint colors including fixed elements.
The add-on price will calculate the total price of the add-on's you selected. The cart will show you base package price and add-on total together.
The moment you purchase your order you will receive a separate email with the link to the questionnaire. Please check your junk or email folders if you don't see it.
Customer Reviews
Write a Review
Ask a Question
02/17/2022
Jodi I.

South Africa
Jacob
Jacob is Amazing ! Wonderful guy, Excellent Taste!
01/12/2022
Bill M.

United States
Nailed it!!
I contacted Jacob after watching some of his videos on YouTube. My dads house needed a little sprucing up and had a variety of base and trim colors. Jacob chose a fantastic color palette that really brightens everything. I've received a lot of compliments on the new look. His services are well worth it!
10/27/2021
Claire C.

United States
Highly recommend!
We really enjoyed working with Jacob! I was completely overwhelmed while trying to decide on the colors for our exterior house paint. After a 20 min chat with Jacob, we received an email the next day with four different options for our house. I was confident in his choices, that I didn't even get samples. I just went with his first pick, and our house looks great. Take the guess work and stress out of this process, and go with Jacob!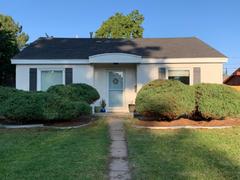 09/28/2021
Deveonne C.

United States
Regal Reality
Absolutely great! I was so preplexed....didn't want to make a mistake. Jacob's thorough presentations of palette options was just beyond my expectations. Definitely recommend his services!