Three Room Package
---
This package includes the best 3 main interior wall colors and two trim colors.
Select the add-ons below to customize your package if you want other home areas to be painted differently with a coordinating color palette.
When your order is purchased, you will receive a separate email with the link to the questionnaire. Please check your junk mail folder if
you don't see it.
Customer Reviews
Write a Review
Ask a Question
09/28/2023
Maya V.

United States
Jacob was a life (and marriage) saver!
We REALLY appreciated Jacob's help! My husband had picked a faint purple color (!!) to repaint the ENTIRE house (!!). I didn't have a good feeling about it so I contacted Jacob. He was patient, kind, great at listening to us (even through our own confusion) and his color choices were super helpful and spot-on! We had a tricky situation because we wanted to update the house color-wise, but the wood trim is all honey-oak wood. Most of the prior design advice was to paint over the honey oak trim, but that is very costly, so Jacob was able to help us keep the wood trim unpainted, and still update the paint colors. Jacob saved us from having a purple house!! Ultimately, he helped us choose an array of different colors for multiple rooms and we especially loved his choice with an accent wall. He helped us avoid a very costly mistake, and I would highly recommend Jacob to anyone!!
07/18/2023
Leslie L.

United States
He knows his paint colors
This was the third time I used him; it was for three rooms. For two of the rooms, I wanted I wanted a paint color that would calm down the yellow tone of Travertine tile and he delivered. It is amazing how paint color affects a room. As he says trust the process!
05/16/2023
Nicolas B.

United States
Life Saver
Jacob provided incredible help picking the right colors, and most importantly, reassuring me about my choices for my expensive renovation project. When I started my project, I knew nothing about paint, so I bought samples, Samplize sheets, color fans, … and while I started to understand what I wanted, I became overwhelmed by the number of off-whites that exist. Most importantly, I was unsure about the pairing of various off-whites for the walls, ceiling, trims, molding, etc. This is when I realize that I needed professional advice, and I contacted Jacob. Jacob was available on short notice. Not only he provided incredible advice and answered all my questions room-by-room, but he did so in a way that is very reassuring. In the end, I am very happy with what I ended up choosing, and I only can recommend you to schedule a time with Jacob if you find yourself in the same situation I was in.
05/03/2023
Morgan J.

United States
Perfect Way to Choose Home Colors!
I stumbled upon Jacob on youtube. I bought a house that needed to be completely repainted. After staring at the colors on the walls, I realized I needed someone to help me understand how to choose colors b/c I was not going to be repainting the whole house again anytime soon if I chose the wrong ones. I didn't end up getting to actually "meet" Jacob b/c of a tech error, but the color report he made was so comprehensive that I realized I didn't need to. I went with his top recommendations on all 3 colors and the moment the first coat went up I knew he was a color genius. The house looks so different and more balanced. I also made sure to change out the lights like he suggested and boy did they make things look even better. As a final plus, I used the section of the color report regarding accent colors and undertones to choose all the accent colors of my furniture and decorations. Each person who walks into my new home says "oh man, this looking amazing and you did a great job decorating." I don't take credit though and give it all to Jacob. Well worth the money I spent. I'm not sure I'll ever choose a color by myself again.
03/04/2023
Joy M.

United States
Worth every penny!!!
I am so happy I used Jacob to help us choose our paint colors. He recommended colors I hadn't even heard of before yet each one was absolutely perfect! I will definitely use Jacob again for my next painting project.
02/27/2023
Loraine E.

United States
JACOB IS AMAZINF
I found Jacob on line while trying to decide between 2 paint colors. I happened to click on a link and I basically said to myself how come I didn't know about him sooner ! I picked a 3 room package , took photos and had my call with Jacob .. I didn't even swatch my walls with his choices I went off reviews that said first choice is always amazing. I was pressed for time as my husband is a contractor and needed to be in and out of my house at the speed of light . My experience with Jacob was seamless and took any stress factor out of the equation ! My bedroom was transformed just with the color he chose and my sons room came amazing. He chose the colors for a custom bed, walls and trim .. all perfect . I have told everyone I know you have to go through him with paint choices ! Hands down will never pick paint again without him.
01/02/2023
David C.

United States
08/22/2022
Jacquelyn A.

United States
FINALLY Have the perfect wall colors!
Jacob was fantastic! I had painted my LR twice and each time hated the color. Jacob picked out the perfect color and I also had him do my DR, hallway and staircase. Well worth it!
05/01/2022
Laura C.

United States
Excellent experience
Working with Jake was such a pleasure! From his instructions for uploading photos to the video call at the end, everything was clear and easy. The best part of all is his knowledge of paint colors and finishes, and as a result, I now have beautiful walls based on his recommendations. I would highly recommend Jake, and I won't hesitate to use his services again in the future.
04/20/2022
Mary P.

United States
Jacob is an AMAZING color expert! FIVE STARS++++
I can't say enough about Jacob's skill as a color expert! His focus on choosing colors that harmonize with the fixed elements in the room is 100% on point, and his vision is amazing. We bought a house with orangey maple cabinets that I hated - until we painted the yellow walls a creamy off-white per Jacob's recommendation. BRILLIANT! The cabinets now look golden and lovely and the whole room and house are transformed. I am super picky and think I have a pretty good eye for color/design -- but I will never paint another room without consulting with Jacob first. I'm painting my bedrooms now with colors he helped me pick. Not only is he the BEST - he is a joy to work with. And his fees are more than reasonable for what he offers: gorgeous results!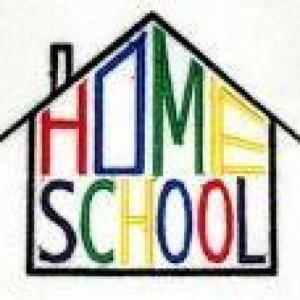 MJ
02/28/2022
Marla J.

United States
A Sigh of Relief through Color Help
I am so satisfied with the considerate, thoughtful help I received from Jacob Owens. I was struggling this year with making color decisions throughout the main level of my home... something I haven't had problems with in the past. This year, though, after working in my home and spending much more time there, I craved lightening things up while still having depth and variation. The issue for me was dealing with our pecan flooring and our oak furniture. Mr. Owens gave me a wonderful, easy to follow plan for making final decisions on color. I ended up going with all of his top choices for walls and trim, and I am so happy with the results. Each day when I walk around my home, I am calmed by the shades and tints used to lighten up our home.
12/12/2021
Sunie V.

United States
Beyond grateful for Jacob Owens Designs!
Jacob is truly incredible. He took off so much pressure and stress of picking out my colors. He gave me confidence and he is so pleasant to work with. I will definitely use his service again. Trust his process! It works.
11/26/2021
Wanda N.

United States
Paint for Den & Kitchen
I contacted Jacob to help me find just the right neutral for my den and kitchen. He really listened during our Zoom consultation. I ordered the paint samples recommended in the kit. That was a huge help. Painters are now finished and I love the color! Thank you Jacob!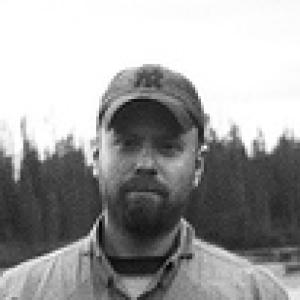 LS
11/17/2021
Lucas S.

United States
Jacob saved us from indecision
We had a fantastic experience with Jacob. He was able to respond to our idiosyncratic preferences with color options that both matched our personal style and that we'd have never thought of on our own.
08/30/2021
Catherine T.

United States
Pleasure to work with
Jacob suggested colors that I never even thought of. We are in the final stages of picking out our color choices and will be excited to see what the rooms we paint will look like. I will show pictures after the room(s) are finished.
08/26/2021
Michelle R.

United States
Helpful!
If you are on the fence about using Jacob's services, just do it!!! He is was helpful and insightful. The tips for the extras like lighting and design aspect were a total bonus. He provided multiple choices based on "light and airy or warm and inviting". He put everything together for me. It is so helpful due to not wanting to make another painting mistake. I will upload pictures once the painters are completed next month. I will use his services again for outside when I am ready to update the face of our home!!! Thanks again!
08/23/2021
Kim D.

United States
Exterior/Interior Color Consultation
Jacob was awesome! My first project was exterior painting on my home. Jacob listened to my preferences and made recommendations. He chose colors that I never would have chosen from SW just by looking at paint chips, but they were spot on. I also used him to helped me with interior colors. Again, he listened to what I was trying to accomplish and chose colors I never would have picked, but I love. He answered follow up questions and helped me tweak a few color choices for my kids' rooms. I was insecure about all these color decisions, but Jacob's recommendations gave me confidence. Thank you, Jacob! I appreciate it.
06/06/2021
Scott W.

United States
Expert advice - save yourself the stress!
This is our second time working with Jacob and, as with the first time, he gave us exactly what we were looking for: the perfect colors! His selections were timeless and complemented our home. After years of battling dreary colors, our home now feels "happy." He also helped us with lighting and color choices for our bedding which again were perfect. We highly recommend Jacob for your next project. You won't be disappointed.
05/24/2021
Sarah B.

United States
Double the Stars, Amazing experience!
I started a home update and tried what I thought was the best colors for my home. Something was always off, just not how I pictured it. I decided after watching so many great videos and with thousands of great colors o choose from, I needed professional help! I didn't want to waste more time and money changing things over and over. I wanted to wait to write this review after I painted to add a picture, but it's taking longer then expected. Jacob was amazing and listened to all my issues. We have so many odd types of floors in home. He came up with Great ideas, how to's and really how to make my home cohesive. I can't thank him enough and the process being so easy and informative. I even had an issue on my chat where I disconnected on accident (sorry) and he was super polite about it too! After these rooms are done I want to add more!! Once I saw all his choices together on my boards I can see how a professional really knows there stuff!! I am excited for the process, and happy with the whole experience! Thank you again Jacob for your knowledge and help! Now time to paint!
03/28/2021
Virginia H.

United States
Living room/ dining room
I enjoyed working with Jacob so much a few weeks ago that I hired him again , to help me select paint for my living room and dining room . Again, he was spot on with the color selections. The color flows beautifully with the previous project. I appreciated that he did not select the same colors that were used in the previous project. He selected paint that was perfect for the rooms. Also, I appreciated that he answered any questions I had in the appointment as well as emails. Jacob is professional, knowledgeable and a great guy !!!