One Room Package
---
Due to the high demand for our services, your appointment for your order may not take place during the week of your order – your color kit will be ready the next business day after your appointment. Go to FAQ page to see appointment wait time.
The base price of this package is listed above in USD currency.
Without selecting any add-ons you will get the best 3-4 main interior wall colors and the best 2 trim colors.
*If you need help with only the kitchen cabinet color then don't select the kitchen cabinet add-on. Select the kitchen as the room you need help with and I will recommend the best 4 interior paint colors for the kitchen cabinets not the kitchen wall color.
You can customize your options if you want different rooms or areas of your home a different interior paint color with the add-on's down below.
Each add-on you select will give you the best 3-4 paint colors that will pair best with all recommended paint colors including fixed elements.
The add-on price will calculate the total price of the add-on's you selected. The cart will show you base package price and add-on total together.
The moment you purchase your order you will receive a separate email with the link to the questionnaire. Please check your junk or email folders if you don't see it.
Customer Reviews
Write a Review
Ask a Question
03/19/2023
Rozsa F.

United States
Jacob is truly THE BEST!
Jacob is unbelievably talented, and his deep knowledge of colors and paints never ceases to amaze me. Jacob is our "go-to person" for everything color. He worked with us a few months ago on selecting the perfect creamy white cabinet colors for our kitchen, which turned out to be amazing. So, when we got to the point to repaint my office, without hesitation, I turned to him for help again. He is extremely friendly, and he truly cares about your project. During the video consultation, he asks questions to understand your needs and wants, and I appreciate that he aways reads my lengthy explanations of my projects. If you are getting frustrated and do not know how to proceed, Jacob is your guy! He has a beautiful soul, he's positive, gentle, helpful and he will come to the rescue as he selects the perfect colors for your project. I love receiving my "color kit", as he provides an in-depth explanation of not just the suggested colors, but he also touches on additional topics, such undertones, paint sheen and lighting. Thank you very much for helping us again with my office project, Jacob! We are so incredibly grateful for you! We are looking forward to working with you again on our next project!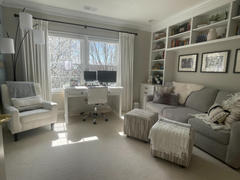 03/09/2023
david c.

United States
One Room plus Kitchen consult
Excellent -- He spent the needed time with my wife and I to make sure it all worked. Also definetly knows his stuff so we felt very confident proceeding on our paint job. Finally, he just a nice guy and a delight to work with.
02/28/2023
Gina B.

United States
Urbane Bronze Fantastic!
Jacob was spot on with an excellent color for my kitchen island! I wanted something to set the island apart from the rest of the kitchen and SW Urbane Bronze was Jacob's first of five colors. This is the second time I've used his services. The first time was for a whole house color of SW Shoji White. Thank you Jacob!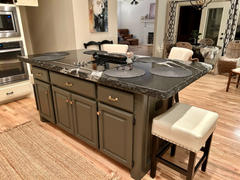 02/26/2023
Jane C.

United States
Exceptional assistance
This hands down was the best internet help. Jacob does not email you what to do, he conducts a zoom call to personally speak to you to explain why and which color will work best for the rooms you requested. You don't have to worry that someone else other than who you think you paid for the service is actually giving the advice. You pay Jacob, Jacob personally delivers. I highly recommend!
02/23/2023
Jennifer R.

United States
Guest Bath Mini-Remodel
I can't say enough good things about Jacob!! He has successfully helped me with several projects in the past & this turned out even better than I had imagined!! With his recommendations on wall & cabinet color & opinion on finishes we achieved a big refresh at minimal cost. Everyone thinks this bathroom is beautiful now, including us! As always, thank you Jacob!