One Room Package
---
Due to the high demand for our services, your appointment for your order may not take place during the week of your order – your color kit will be ready the next business day after your appointment. Go to FAQ page to see appointment wait time.
The base price of this package is listed above in USD currency.
Without selecting any add-ons you will get the best 3-4 main interior wall colors and the best 2 trim colors.
*If you need help with only the kitchen cabinet color then don't select the kitchen cabinet add-on. Select the kitchen as the room you need help with and I will recommend the best 4 interior paint colors for the kitchen cabinets not the kitchen wall color.
You can customize your options if you want different rooms or areas of your home a different interior paint color with the add-on's down below.
Each add-on you select will give you the best 3-4 paint colors that will pair best with all recommended paint colors including fixed elements.
The add-on price will calculate the total price of the add-on's you selected. The cart will show you base package price and add-on total together.
The moment you purchase your order you will receive a separate email with the link to the questionnaire. Please check your junk or email folders if you don't see it.
Customer Reviews
Write a Review
Ask a Question
Well worth it!
There are so many positives to hiring Jacob Owens. I am a person who paints my home and changes things up often; however, this time around I needed some expertise with painting kitchen cabinets and walls. Jacob's process of submitting my questionnaire and photos was very easy and his response was more professional and indepth than I could have ever imagined! The cost for the one room assessment was so reasonable, I have recommended him to everyone I know — even my kitchen refacing designer.
11/12/2022
Suzanne W.

United States
Jacob nailed it!
I am so glad I found his web site. I had already purchased several paint samples before I did. I think I am pretty good with color and was going toward an off white for my kitchen cabinets that after hiring Jacob quickly realized the shades of color I was considering wouldn't have been THE one! I have hired him twice and wouldn't hesitate to use his services to save money, time and love the end result.
10/19/2022
Jane d.

United States
Great service from Jacob !
Jacob is professional, personable and knowledgable. I am confident that the color he helped me choose will be just right for my bedroom. I never felt rushed and he is so patient and kind.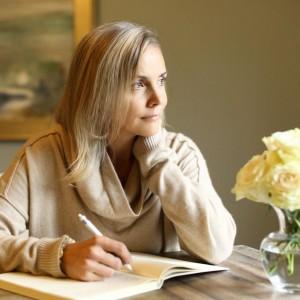 BS
10/12/2022
Brenna S.

United States
My GO TO SOURCE for all things color!
This is our fourth time working with Jacob. We were refinishing a laundry room and a garage with a home gym. He was able to select color recommendations that were different then our whole house color but complimentary and elegant. Jacob immediately understood our style and our goals. He is so easy to work with and I trust his depth of knowledge. Our house was not an easy task in that it faces North which means creating the light, airy look I was going for had to be done strategically. He simply nailed it!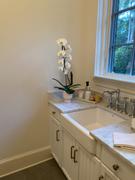 09/20/2022
Rozsa F.

United States
Kitchen Cabinet Color Selection
Jacob is absolutely AMAZING, look no further if you need help with color in your home! We needed a paint color consultation for our kitchen cabinets. The cabinets were tired looking and outdated oak from the 1990's. We quickly got confused as we were searching for the right off-white paint color. Jacob came to the rescue and gave us extremely helpful information about the undertones in our home and provided us with a few paint color choices that would work with our fixed and furnished elements. He read our (long) dilemma description and provided clear explanation of the choices during the video conference. The "Color kit" report we received was clear and very professionally done. We will definitely use Jacob in the future any time we need help with color selection in our home.