Open Concept Package
---
Due to the high demand for our services, your appointment for your order may not take place during the week of your order – your color kit will be ready the next business day after your appointment. * Go to FAQ page to see appointment wait time.
The base price of this package is listed above in USD currency.
Without selecting any add-ons you will get the best 3-4 main interior wall colors and the best 2 trim colors.
You can customize your options if you want different rooms or areas of your home a different interior paint color with the add-on's down below.
Each add-on you select will give you the best 3-4 paint colors that will pair best with all recommended paint colors including fixed elements.
The add-on price will calculate the total price of the add-on's you selected. The cart will show you base package price and add-on total together.
The moment you purchase your order you will receive a separate email with the link to the questionnaire. Please check your junk or email folders if you don't see it.
Customer Reviews
Write a Review
Ask a Question
Wow!
I suffered from paint paralysis for years. Had fan decks, paint chips and samples and then I discovered and hired Jacob! He is very knowledgeable and easy to work with. He responds to all questions and concerns. I had his top 4 paint color selections within 24 hours of our phone consultation. My paint paralysis resolved and my home looks beautiful! I highly recommend Jacob's consultations!
08/08/2022
Lynise M.

United States
WONDERFUL!
Jacob is INCREDIBLE! I had wasted so much time, money and effort trying to get my paint colors right before I found Jacob. I will never make a painting decision without Jacob! At first you may be cautious of sending money for someone's opinion, but let me assure you, Jacob is a complete professional. He is understanding of the "vibe" you want for your home and he nailed it for me.....His fees are well worth it. He saved me money in the long run, and saved me from having to live with my paint color choices that I can promise you, would have been mistakes....I could not be happier or recommend him highly enough! THANK YOU SO MUCH JACOB! I tell everyone I can about you and your service.
08/01/2022
nancy l.

United States
So happy!
I had an excellent experience working with Jacob! He is very knowledgeable, personable and accessible. His process is very clear so you know what to expect every step of the way. He gave me five options to choose from for my open floor plan. Each one works with my existing trim color. The package he put together was comprehensive and very informative. I would absolutely enlist his services again and wouldn't hesitate to refer him to anyone I know.
07/30/2022
Lynda J.

United States
Happy painter!
Before I bought open concept color kit, I had purchased many, many paint samples from Sherwin-Williams and they are not cheap ($9/quart.) I still could not find the right color to coordinate with cherry cabinets and not be too yellow. I watched many hours of Jacob's videos and decided to give his consultation services a try. The video chat was nice and informative and I was writing down everything he said! The color kit came in my email and I was quickly able to pin down a color—no more wasted samples! Thank you Jacob!!!!!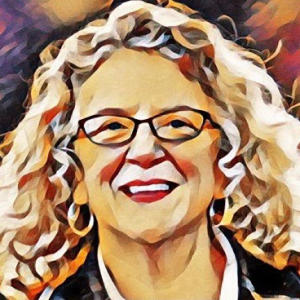 JM
07/29/2022
Janet M.

United States
Very helpful guidance
Jacob is very knowledgeable about color and paint choices. I appreciated that he has lots of familiarity with the existing wall color in my home, SW Kilim Beige, and could help me find a new complementary color for accent walls in our living/dining area. With his encouragement, we took the risk to do something more dramatic than I would have dared on my own and I'm thrilled with how it turned out — very sophisticated look. He was easy to work with, a good listener and very responsive. Highly recommend. A good value.